Highland Park Single Malt Scotch Whisky 15 year old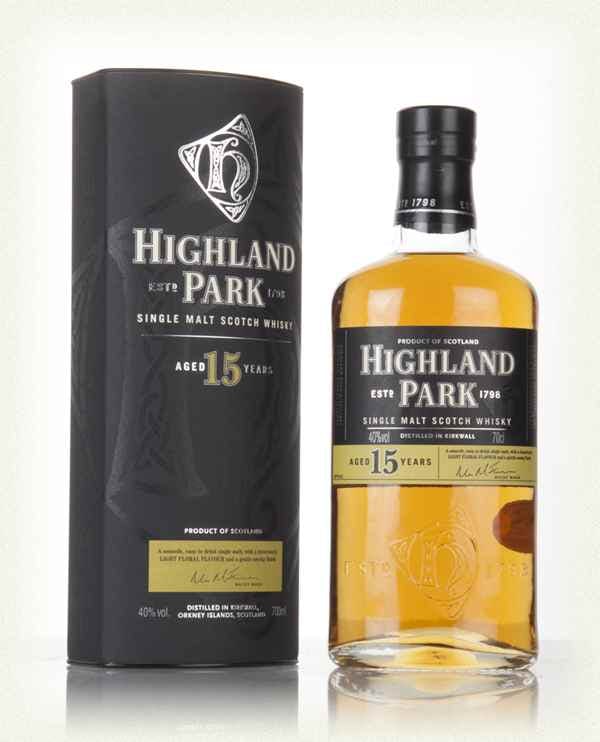 15 year old single malt from Orkney's Highland Park Distillery, which was re-released in 2016. Dig in to waves of coastal smoke and Sherried peels, with a good core of barley to follow it up.
Wine EnthusiastThe nosing passes find lightly toasted malt notes along with wood, sawdust, distant mint, and light caramel-not the most expressive Highland Park bouquet. The palate entry highlights the maltiness; at midpalate the taste becomes sweeter and honey like complementing the grain/malt base. Finishes assertively with the spirit underlining the honeyed sweetness.