Balvenie Single Barrel Single Malt Scotch Whisky 15 year old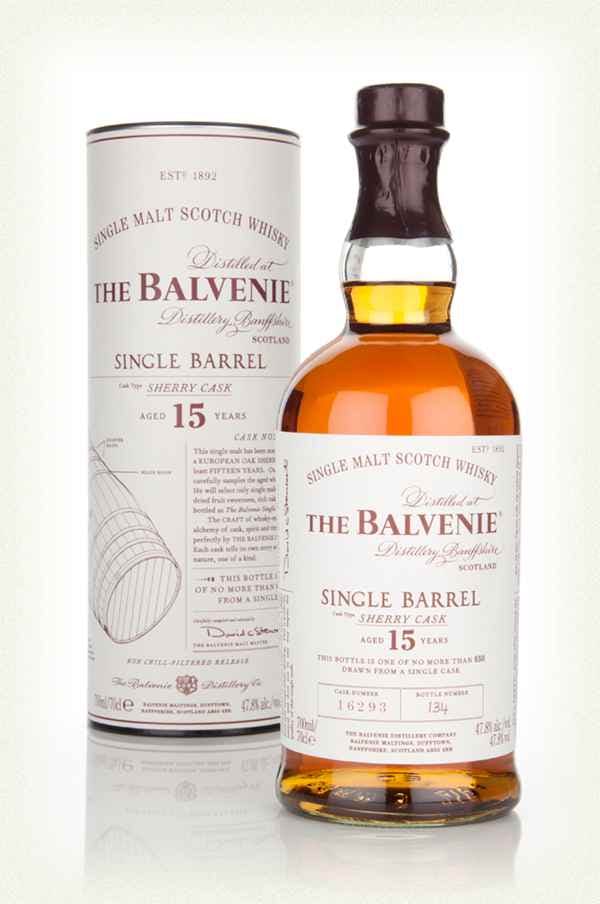 Unveiled in 2014, the 15 Year Old Single Barrel Sherry Cask is a wonderful sight from Balvenie - single malt Scotch whisky fully matured in Sherry casks. These are released in batches of no larger than 650 bottles from a single cask, each one being hand numbered. Although no two casks are the same, and therefore won't produce an identical single malt, the casks are carefully selected by Balvenie's Malt Master and feature a consistent, rich, spiced character, complimented by hints of elegant oak.
Wine EnthusiastDeep aromas of oak resin, beeswax, white raisins and white pepper emerge following aeration. Entry is intensely oaky and toffee-like, with subtle touches of salt and butterscotch; the midpalate is salty, smoky, mildly peaty and grainy dry. The aftertaste is cleansing, crisp, mildly sweet and oaky and a touch austere.