The Glenlivet Single Malt Scotch Whisky 15 year old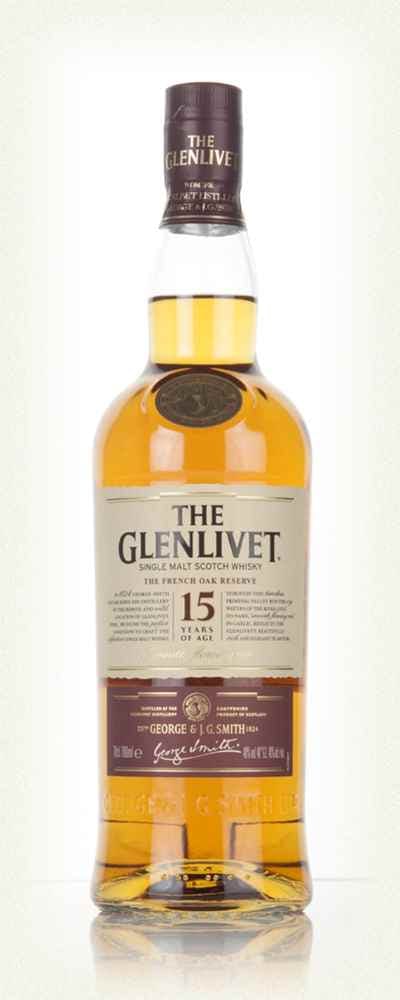 This 15 year old expression from The Glenlivet, was matured in French Limousin Oak casks. Limousin Oak is a popular choice for maturation of Cognac.
Tasting Note by The Chaps at M
Wine EnthusiastFirst whiffs pick up scents of fresh pineapple, cedar, and paraffin; later sniffings detect subtle notes of baked pear and sweet oak. Palate entry features a firm, moderately oily, and velvety texture; by midpalate, integrated flavors of ripe peach, pear drops and bran delight the taste buds. Finish is extended, semisweet and coconut-like. Replaces the 12-year-old French Oak Finish. Best Buy.