Aberfeldy Single Highland Malt Scotch Whisky 12 year old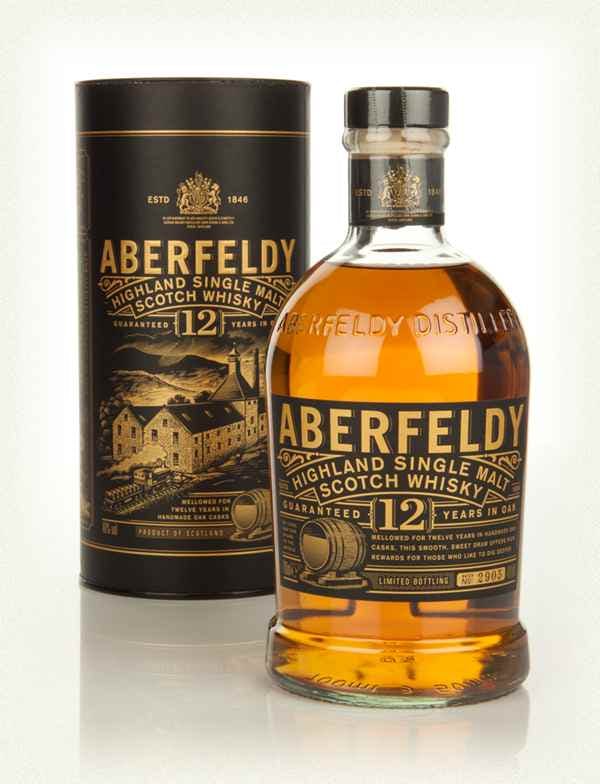 Reserved as the heart of Dewar's blends, limited quantities of Aberfeldy single malt are now available. At 12 years old, Aberfeldy is noted for its heather honey nose, full body and rounded taste. The finish is elegant, with pronounced spice and hints of orange.
Wine EnthusiastI pick up baked yellow fruits (banana, pear, quince) and round, lightly toasted scents of malt in the aroma. Palate entry offers clean, crisp tastes of dry breakfast cereal and lightly toasted barley malt; by midpalate, the dry to off-dry flavor profile includes oak-induced vanilla, light toffee, and nougat. Ends on a woody note.