Aberfeldy Single Highland Malt Scotch Whisky 12 year old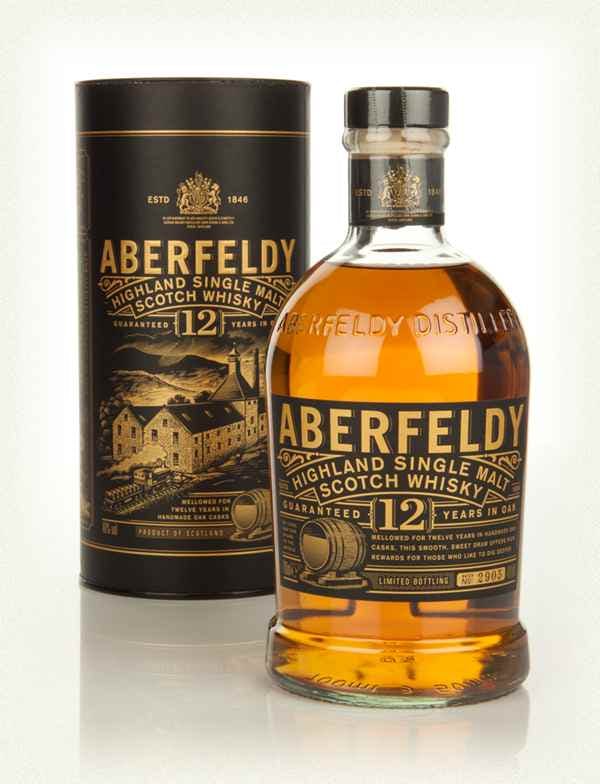 Reserved as the heart of Dewar's blends, limited quantities of Aberfeldy single malt are now available. At 12 years old, Aberfeldy is noted for its heather honey nose, full body and rounded taste. The finish is elegant, with pronounced spice and hints of orange.
Wine EnthusiastThis fresh and springy 12 year old is from Dewar's, a brand known best for blended Scotch. This single malt is "the heart of all the Dewar's blends," the producer says. Despite delicate notes of vanilla and white flowers, this whisky surprises the palate with a waft of peat before heading into a crisp finish.