Balvenie DoubleWood Single Malt Scotch Whisky 12 year old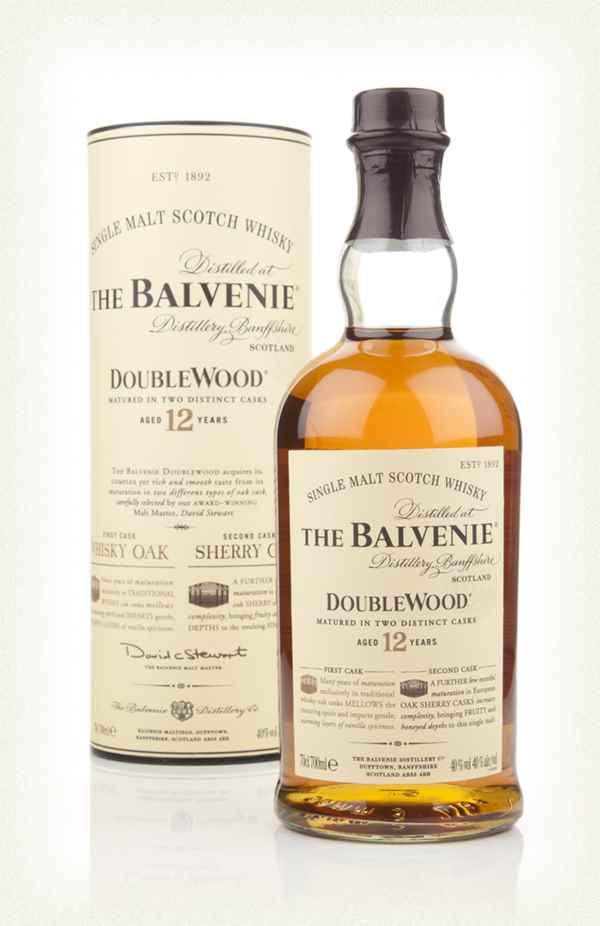 Aged in refill American oak casks before being finished in first fill European oak Sherry casks, DoubleWood is an excellent example of what the Balvenie distillery can craft, even at 12 years.
Wine EnthusiastSilky and downright succulent, this Scotch is made with two types of oak casks-as the DoubleWood name suggests-but it's really all about the influence of the ex-Sherry cask. Aromas suggest golden raisins and dried apricots. The silky palate starts out moderately smoky, but glides into a richer, honeyed, nutty profile that finishes with cocoa and clove accents.