Ardbeg Distillery Single Malt Scotch Whisky 10 year old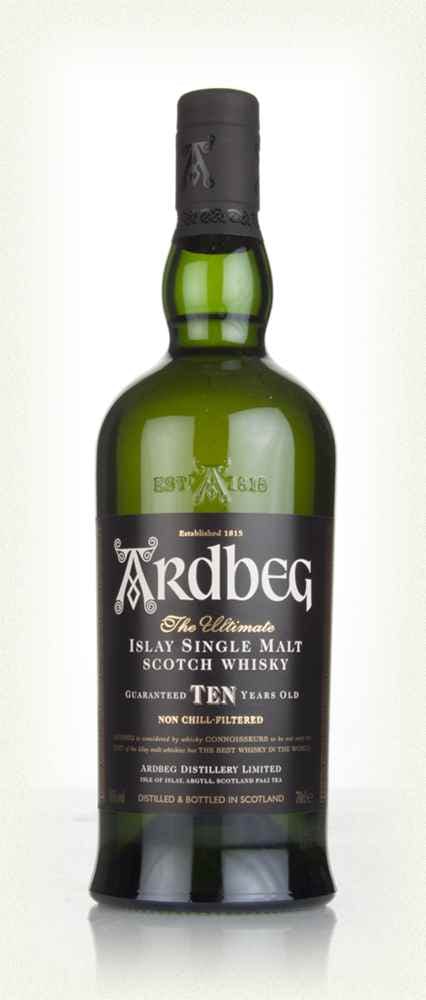 Jim Murray's 2008 World Whisky of the Year! When Ardbeg 10 was released it was the first expression from the distillery not to be chill-filtered. It's a true classic from Islay, and a must have for any fan of single malt whisky.
Tasting Note by The Chaps at Master of Ma
Wine EnthusiastFor peat lovers only. Pale straw, briny nose. On the palate, this is like a time-release smoke capsule-after a flash of sweetness, the smoke just keeps rolling on in waves. Water adds some softness and mitigates the smoke a bit. Well-constructed and classic. Good value.