Canadian Club Classic Canadian Whisky 12 year old 1.75L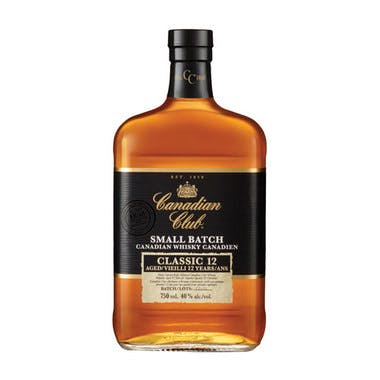 Canadian Club Classic 12 Year Old is aged four times the industry standard. This created a flavorful, well-balanced whiskey perfect for sipping neat or on the rocks.
Wine EnthusiastThe bouquet features deep notes of butterscotch, nougat, almond paste and light vanilla. The palate entry offers succulent flavors of almond paste, candy and oaky vanilla; the midpalate is woody, caramel-like, with hints of dried yellow fruit, white pepper and spice. Finishes balanced, sweet and oaky.