Crown Royal Reserve Blended Canadian Whisky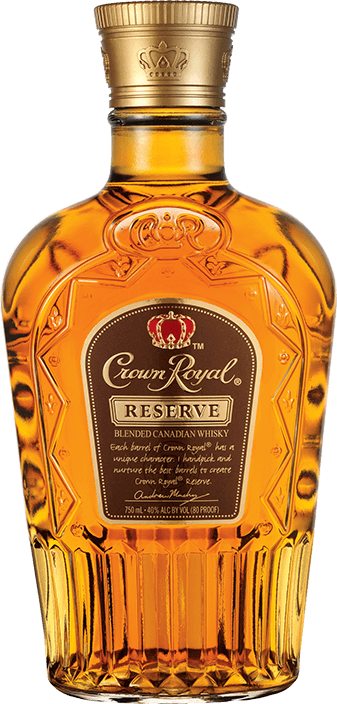 Master Whisky Blenders have hand selected the whiskies with the body and taste that were necessary for achieving the exceptional depth of Crown Royal Reserve. The end result is their gift to Crown Royal enthusiasts: a creamy, rich, reserve-grade blend, flush with sharp clove, and cinnamon top points of rye.
Wine EnthusiastThis blended whisky, complex enough to sip, has a deep amber hue and flavors reminiscent of pecan pie. A long, smooth trail of nutty vanilla and caramel dries to espresso and a flurry of baking spice.