The Dalmore Cigar Malt Highland Single Malt Scotch Whisky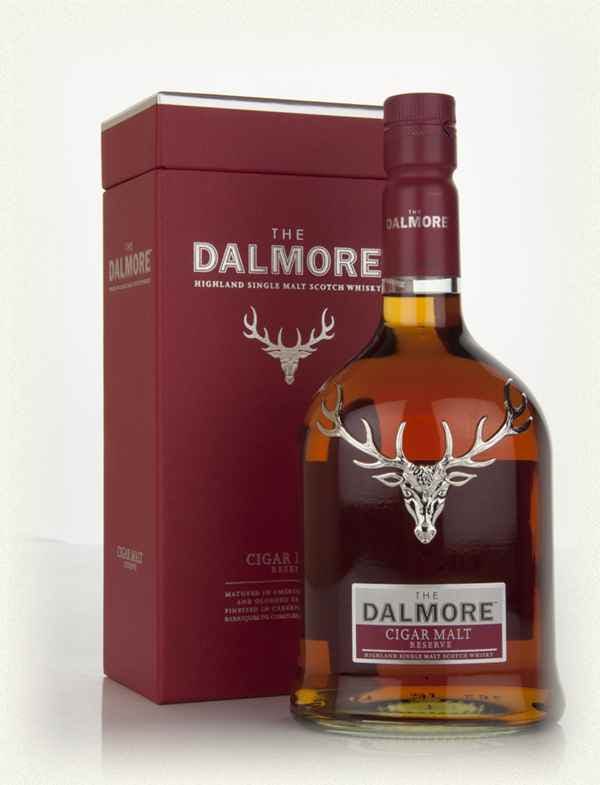 Dalmore Cigar Malt was discontinued in mid-2009, causing uproar among all right-thinking, cigar-smoking whisky fans. This dram used to sit above the 12, and below the 15 in terms of both the price-point, and the age-profiles of the whisky that went into the blend, but the new version is a little different. The whiskies that make up the reworked cigar malt are slightly older, which has pushed up the price somewhat. But it's a great whisky, whether you drink with its intended purpose in mind or not. And if you do enjoy cigars, you'll want to know that the stick that provided the flavour benchmark for pairing is the hefty Partagas Serie D No. 4.
Wine EnthusiastA lusciously smoky and tobacco-like initial aroma; after aeration the bouquet features semisweet to sweet notes of honey, pipe tobacco, Sherry, honey, and dark chocolate. The palate entry is smooth and caramel sweet; at midpalate the smokiness comes alive with additional tastes of sweet butter, toffee and honey. Finishes in a rush of smoke, charcoal and ash. A malt whisky gem and an incredible bargain. Best Buy.