The Dalmore King Alexander III Single Malt Scotch Whisky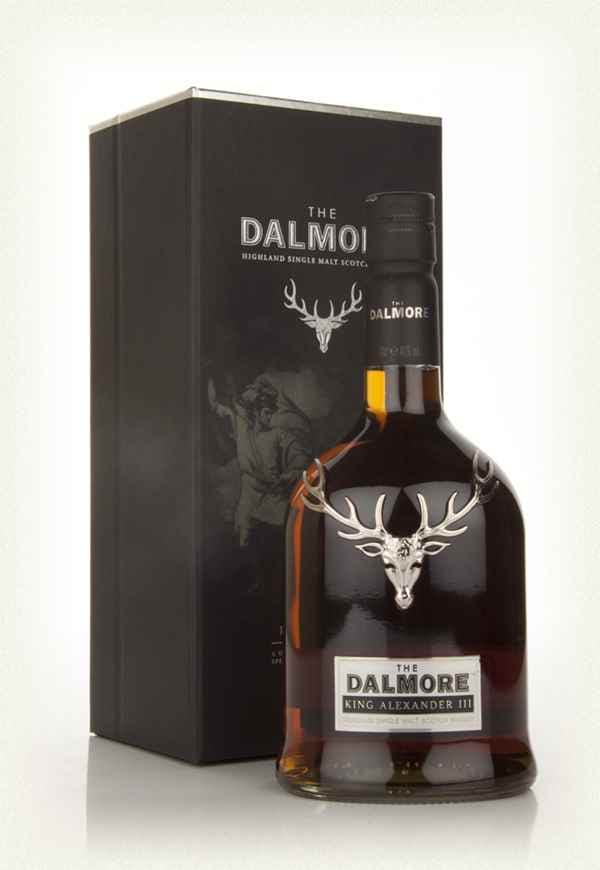 A sextuple-wood bottling from Dalmore. This auspiciously-named dram was matured in wine, Madeira, Sherry, Marsala, Kentucky bourbon and Port casks. King Alexander III is a rich, fruity Highland single malt.
Wine EnthusiastWine lovers will want to cap a special-occasion meal with this rich and interesting Highland specimen. Created from Scotches matured in a variety of wine casks, including Madeira, Port, Marsala, even Cabernet Sauvignon, look for a copper-penny color, heady aromas of red berries, dried fruit and marzipan, and a toffee-sweet flavor with a spicy finish. Striking, gift-worthy bottle with a stag's head on the front.