The Dalmore King Alexander III Single Malt Scotch Whisky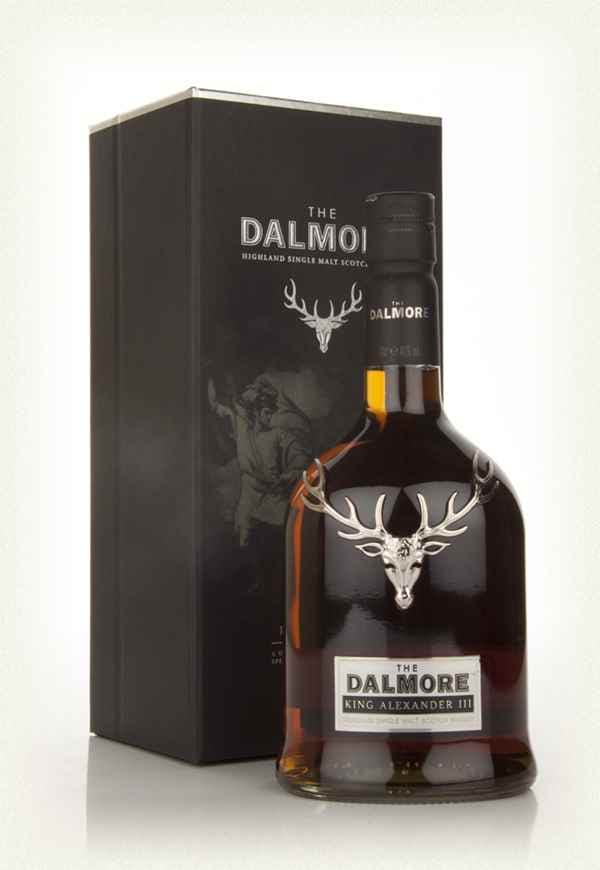 A sextuple-wood bottling from Dalmore. This auspiciously-named dram was matured in wine, Madeira, Sherry, Marsala, Kentucky bourbon and Port casks. King Alexander III is a rich, fruity Highland single malt.
Wine EnthusiastCaramel and toffee lead the nose, alongside a puff of smoke. The palate is robust and velvety, with dusty notes of cocoa, unsweetened chocolate and caramel. The finish is dry and complex, with hints of tea, leather, cocoa, cigar wrapper and vanilla. The producer says it's the only single malt in the world to incorporate six different cask finishes: former Bourbon, oloroso Sherry, Madeira, Marsala, Port and Cabernet Sauvignon barrels.