Absolut Citron Vodka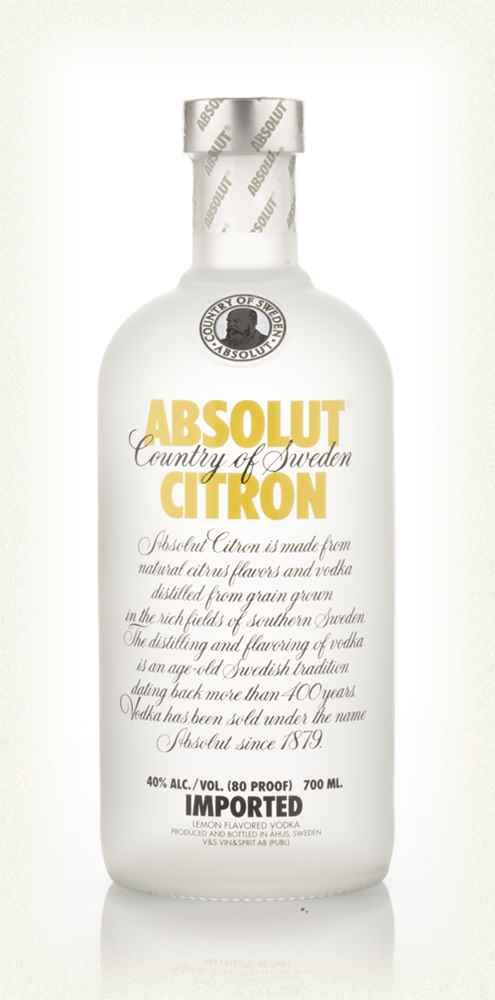 A citrus flavored Swedish vodka, Absolut Citron is flavored with lemons, limes, oranges and grapefruit.
Wine EnthusiastCitron's bouquet sings with fresh, vibrant, lemon zest right from the opening bell; the prototypical citrus-flavored vodka bouquet. Palate entry is so clean and effortless that you just want to consume more immediately; at midpalate, there's a rush of lemon zest and oil. The distillers reached the ideal degree of flavor balance, without submerging the vodka presence.