Absolut Mandrin Orange Vodka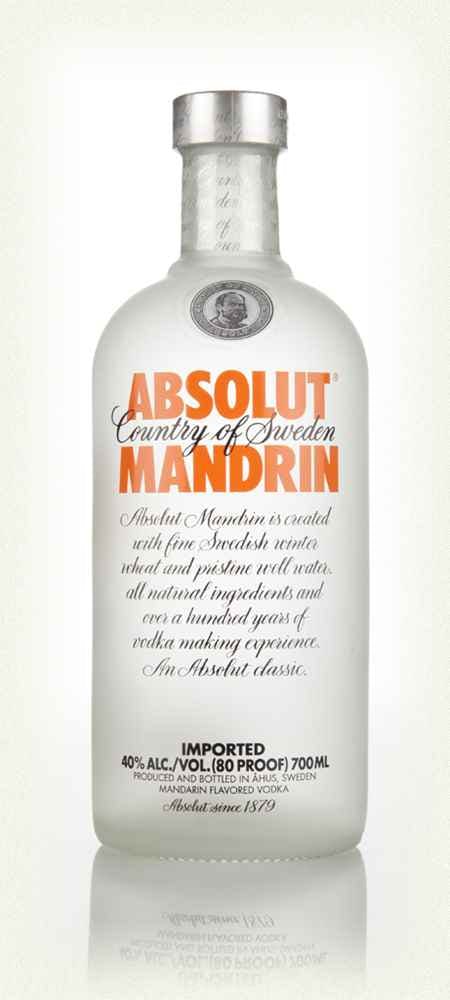 A crisp and balanced Swedish flavoured Vodka. Absolut Mandrin is flavoured with mandarin, oranges and other citrus. There is no added sugar.
Wine EnthusiastLuscious and perfumy, with Christmas clementine and vanilla aromas. However, there's far more orange on the nose than on the palate: a big alcohol bite comes first, followed by neutral flavor with just a suggestion of orange, and a floral finish.