Cabo Wabo Tequila Blanco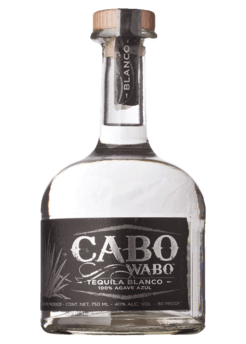 Created by Sammy Hager of Van Halen this tequila is made of 100% blue Agave. The double-pot distilled blanco was baked in a wood-fired adobe oven which allows for the smooth and rich texture. Enjoy anytime.
Wine EnthusiastThe aroma is nearly neutral, while the light, soft palate shows vanilla, coconut, and a bit of peppery heat on the finish. Overall it's inoffensive but unsubstantial, without much to grab a Tequila-lover's interest.