Cabo Wabo Tequila Reposado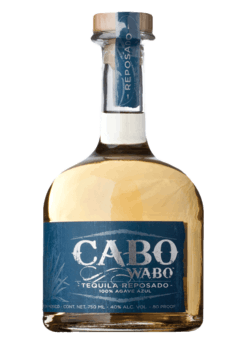 Created by Sammy Hager of Van Halen this tequila is made of 100% blue Agave. The process includes aging in oak barrels and fine-tuning the fermented juice to create a flavor filled smooth style to be enjoyed the Cabo Wabo way.
Wine EnthusiastYes, this is the brand founded by rock star Sammy Hagar, former front man for Van Halen. Stop rolling your eyes: This is a robust, addictive Tequila, especially recommended for those who love peaty Scotches. The spirit has a sweet scent of ripe oranges and vanilla, powerful butterscotch and honey flavors and a raucous smoky finish.