El Jimador Reposado Tequila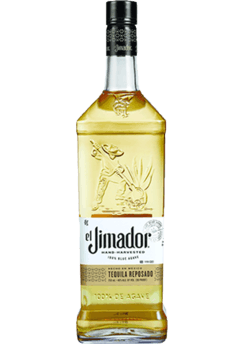 Barrel aged for 3 months in white oak casks imported from Kentucky. The wood gives a delightfully smooth finish when sipped straight and brings out the flavor of Mexico when mixed in a cocktail.
Wine EnthusiastPale yellow tint, and a mild, lightly fruity scent.. Smooth, silky feel. This Tequila finishes moderately smoky, with a lingering hint of caramel. Very nice. Good value for a reposado.