Elijah Craig Single Barrel Kentucky Straight Bourbon Whiskey 18 year old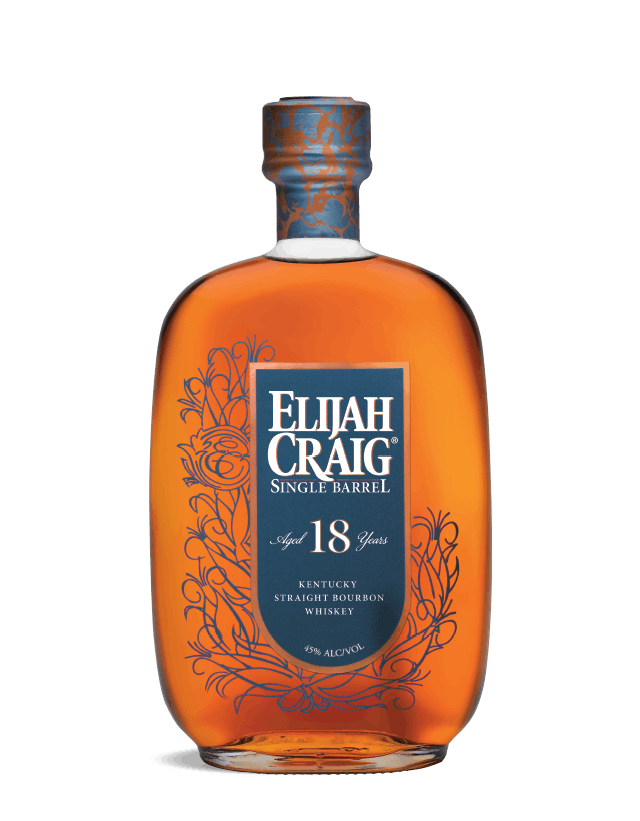 Ready to experience some of the oldest Bourbon barrels in Kentucky? This 18-Year-Old Bourbon is bottled solely from the contents of one barrel, not the mingling of many. This expression of Bourbon-making craftsmanship is bold and robust. Truly a Bourbon for the avid collector, this bottle has won countless awards and is regularly listed as a top choice by those who appreciate its smooth yet complex flavor.
Wine EnthusiastThe nosing passes find lovely fragrances of baked pears, peach, caramel corn, hazelnut, newly tanned leather, baked pineapple and nougat. The palate entry is long, luxuriously textured, nutty and semisweet; at midpalate deep flavors of vanilla extract, oak, honey and sugar maple are added. Ends with finesse. Sensational and one of the benchmark single barrel bourbons available.