Elijah Craig Single Barrel Kentucky Straight Bourbon Whiskey 18 year old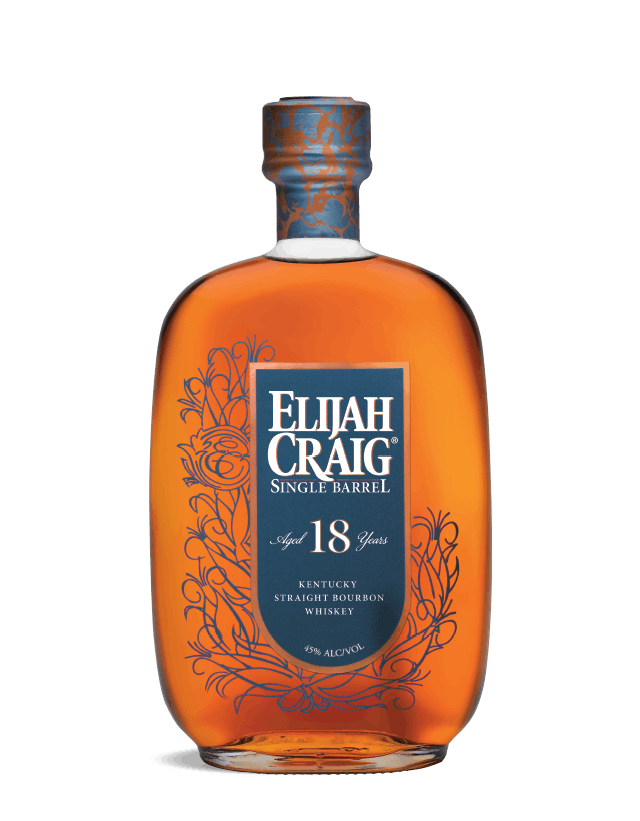 Ready to experience some of the oldest Bourbon barrels in Kentucky? This 18-Year-Old Bourbon is bottled solely from the contents of one barrel, not the mingling of many. This expression of Bourbon-making craftsmanship is bold and robust. Truly a Bourbon for the avid collector, this bottle has won countless awards and is regularly listed as a top choice by those who appreciate its smooth yet complex flavor.
Wine EnthusiastDue to inventory shortages, this bottling had been discontinued; in fall 2015, it returned after a three-year hiatus. This is a robust, full-flavored whiskey, scented with oak and toffee. It tastes almost like an Old Fashioned, meaning distinct orange peel and cherry notes intertwined with the vanilla and caramel. The long finish offers vanilla, oak and orange peel. 15,000 bottles released.