Galliano L'Autentico 375ml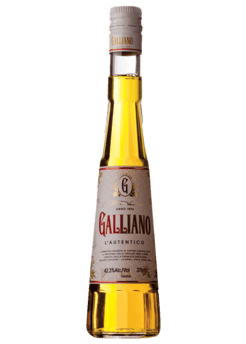 The spirit was named after Giuseppe Galliano, hero of the First Italo-Ethiopian War at the end of the 19th century. This is a blend of over 30 local and exotic ingredients such as star anise, peppermint, ginger, and citrus, then infused with vanilla.
Wine EnthusiastGalliano used to be a vanilla bomb suitable only for lacing Harvey Wallbangers. But the new "L'Autentico" version has a more herbaceous profile. Still a sunny, vibrant yellow and with a silky, syrupy texture, the primary note is sweet anise, both on the nose and tongue, with a lingering clove, vanilla and licorice finish.