Gran Gala Triple Orange Liqueur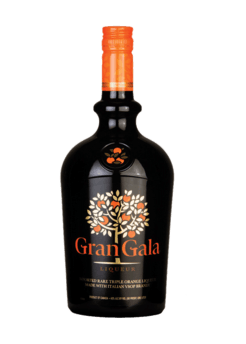 Deep rich orange flavor is the result of artful blending of VSOP Brandy with triple orange essence from the choicest oranges from Sicily. Long a favorite of bartenders and mixologists, Also a favorite of many Chefs to bring new excitement to their cuisine.
Wine EnthusiastMade with Italian VSOP brandy, this complex and rather sippable spirit is highly aromatic, with lots of juicy orange and a whiff of vanilla. A perceptible touch of alcohol balances out the mix of orange flesh, peel and lingering caramel tones.