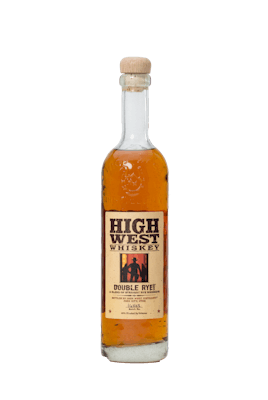 SKU: 54396005008
High West Distillery Double Rye!
---
---
Thanks to its balance of cinnamon, anise, and honey, High West Double Rye! stands on its own in cocktails, but is great served neat, with a little water, or on the rocks. Its spirited flavor fortifies classic cocktails like the Manhattan and Old Fashioned. To be recommended for most occasions - sipping it in solitude by a campfire, savoring with favorite old friends, or sharing it with a good-looking stranger.
Billed as "the spiciest rye whiskey anywhere," this is a blend of two rye whiskeys, both a minimum of two years old, sourced from multiple distilleries. The 2018 bottling has a mild, honeyed scent, while the palate surprises with vanilla custard contrasted by traces of smoke, eucalyptus and cigar wrapper. As promised, the long finish explodes with a spicy burst-but don't worry, it's not too extreme to sip.