Hiram Walker Peach Schnapps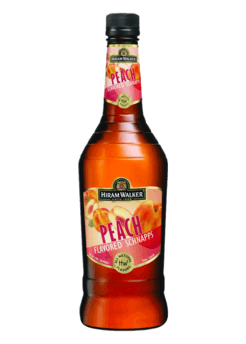 Several varieties of sun ripened yellow peaches are blended with spirits to create a fresh and smooth liqueur. Clean aroma and full flavor profile compliments any cocktail.
Wine EnthusiastLuscious, yet understated bouquet smells of juice of ripe yellow peaches; softly perfumed and off-dry. The palate entry is pleasantly peach-like, with undertones of nectarine; midpalate is silky, ripe and sweet but not cloying. Finish is superb.