Jose Cuervo Tradicional Reposado Tequila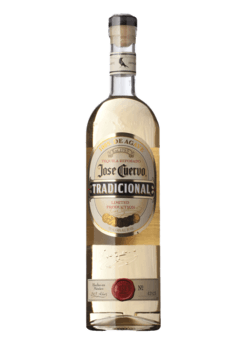 100% Blue Agave. Rested in oak barrels for a smoother, more refined taste. The Cuervo family's first creation. Chosen by tequila aficionados since 1795. Keep a bottle chilled in the freezer.
Wine EnthusiastOpening inhalations encounter notes of green olive, brine and sea salt; following another seven minutes of air contact, a distinct spiciness emerges, mostly black peppercorn, as well as a none-too-subtle thrust of dill pickle. Palate entry offers low-grade agave juice sweetness and pepperiness; midpalate features jalapeño pepper, green pepper, dill, and a touch of vanilla.