Laphroaig Quarter Cask Single Malt Scotch Whisky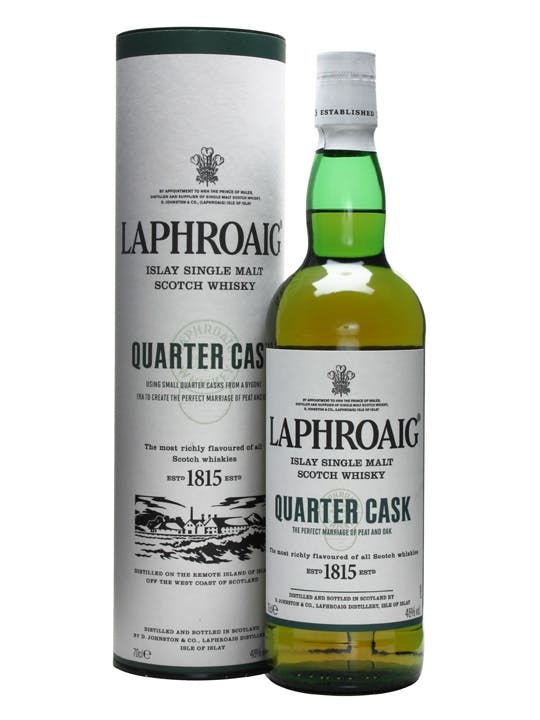 A double maturation in two barrels made of American oak, before transferring to Quarter Casks giving an irresistible doubling of flavor.
Wine EnthusiastBold and overwhelmingly smoky, this golden single malt was matured twice, first in large casks and then transferred to smaller "quarter casks," for more contact with the barrel wood. Look for plenty of peat smoke on the nose and palate, with undercurrents of honey and fleeting red fruit, plus an astringent iodine note. It's tannic, drying and full flavored.