Linie Aquavit Liqueur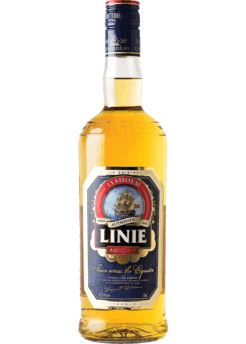 Produced from potatoes and flavored with caraway and herbs. Then the tastes are mellowed by rolling oak casks that travel through various conditions during a 4 and a half month voyage at sea.
Wine EnthusiastStored in former Sherry casks, this aquavit famously takes a sea voyage across the world, sailing to Australia and back, crossing the equator or "linie" twice. The end result is a bright buttercup hue and mellow vanilla, spearmint, clove and oak tones, plus a silky butterscotch finish.