Orphan Barrel Lost Prophet Kentucky Straight Bourbon Whiskey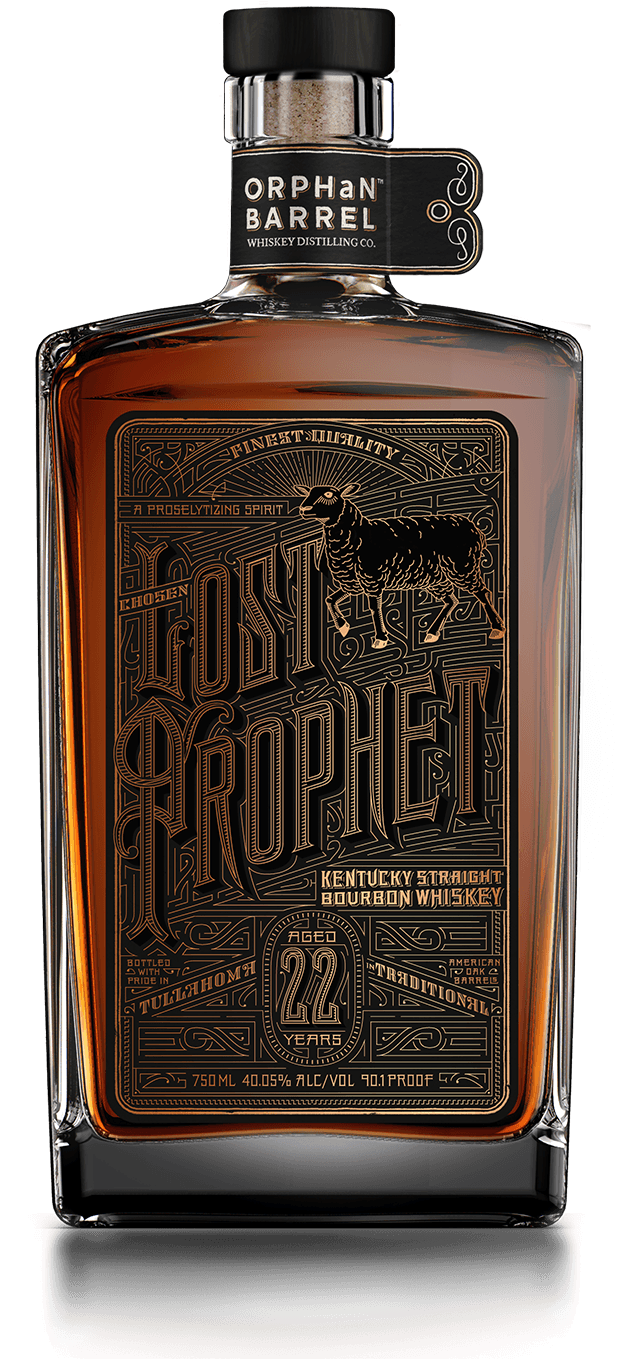 Lost Prophet speaks softly but carries a big stick. Eloquent and gentle, this Kentucky Straight Bourbon Whiskey was unearthed after spending 22 long years resting in charred American white oak barrels, tucked away in a corner of the historic Stitzel-Weller rickhouses in Shively, Kentucky.
Lost Prophet is a soft spoken whiskey, with aromas of honey, apricot and clove that reveal a silky, full-bodied taste with notes of spiced vanilla and a touch of leather, culminating in a sweet smoky finish.
Only a small amount of Lost Prophet exists and it will only be released once. After the last bottle has been sold, it's gone for good, its nomadic journey coming to an end.
This is a vintage item, but we do not track the vintage in inventory. The information shown describes a recent vintage of this item, but may not describe the vintage you will receive. If you require a specific vintage of this item, please contact us to inquire about availability.