Midori Melon Liqueur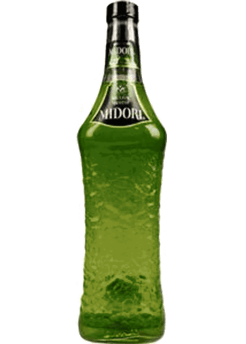 Set apart by its brilliant green color, this melon liqueur was the first of its kind. Light and fresh, with a great honeydew melon flavor that makes it perfect on its own or in any number of fruit-flavored cocktails. Serve over ice for a refreshing after-dinner treat.
Wine EnthusiastYou may be surprised to learn this liqueur is made in Mexico-not Japan. Still, most will recognize that textured bottle with the bright neon-green liquid inside. The fragrance is enticing, scented with honeydew, white flowers and fresh green apple. The flavor is sweet, big and melony, with a clean, lightly floral finish. Light bodied, perky and bright, this is meant for mixing.