Old Charter Kentucky Straight Bourbon Whiskey 8 year old 1.75L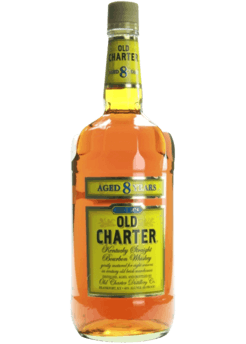 Medium gold rye whiskey with a well balanced nose, reflecting sweet vanilla as well as pepper spice. Palate entry is dry and spicy, then leads to toffee and oak notes right before its long finish.
Wine EnthusiastDelicate, biscuity, sugar cookie batter aromas start the experience; another six minutes bring forward scents of ripe yellow fruit, gum, confectioner's sugar and a distant hint of honey. Palate entry features the corn component in its finest grainy sweet state; by midpalate, flavors include caramel corn, cocoa butter, oak resin and honey. Finishes sinewy smooth in the throat.