Pama Pomegranate Liqueur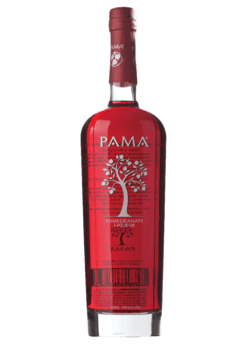 Made with all-natural California pomegranates, This liqueur offers a highly mixable taste profile that is, at the same time, sweet and tart. This appeals to today's trendsetters through the rich history, spirituality and alluring taste of the pomegranate.
Wine EnthusiastMade with pomegranate juice, vodka and Tequila, this light-bodied, translucent ruby liqueur is bracingly tart, and reads closer to cranberry than pomegranate juice. This will stand up well to dilution, making it a good pick for cocktail mixing.