Parrot Bay Coconut Rum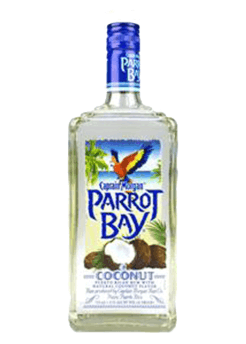 Delicious coconut taste. Enjoy mixed with pineapple juice, orange juice and other popular mixers.
Wine EnthusiastThe fruity bouquet foists plump aromas of sweetened coconut and bubble gum sugar onto the olfactory sense. Taste is all coconut with nary a trace of rum at first, then the midpalate turns rich, creamy, properly sweet. It ends as it began, with coconut flavor ruling the roost.