Pernod Anise Liqueur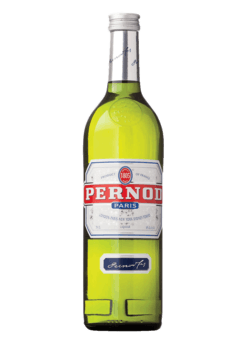 Pernod is actually a successor of absinthe, the potent liquor popular in the 19th century. The exotic bouquet, when tasted neat, is potent and bittersweet; with the addition of water, it turns milky-opaque and has a long, licorice-like finish.
Wine EnthusiastThe palate entry displays some pod-like trace of anise, but is basically meek and thin; at midpalate there's a better flavor thrust of licorice/ anise and herbs. Ends up a bit timid and lean.