Pusser's British Navy Rum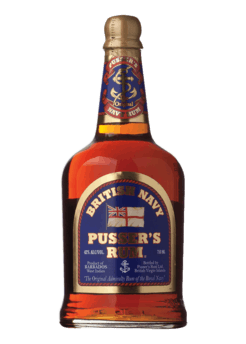 Dark brown rum distilled from molasses. Blend of rums aged in used whisky and bourbon barrels. As close as you will find to the rum drunk by Royal Navy sailors until July 31, 1970. Stronger than the red label.
Wine EnthusiastInspired by the recipe once used to produce the daily rum ration given to British Navy sailors, this robust rum layers resin and oak notes with vanilla and pungent hints of tropical fruit, finishing downright fiery. Made with a mix of rums aged three to five years.