Remy Martin 1738 Accord Royal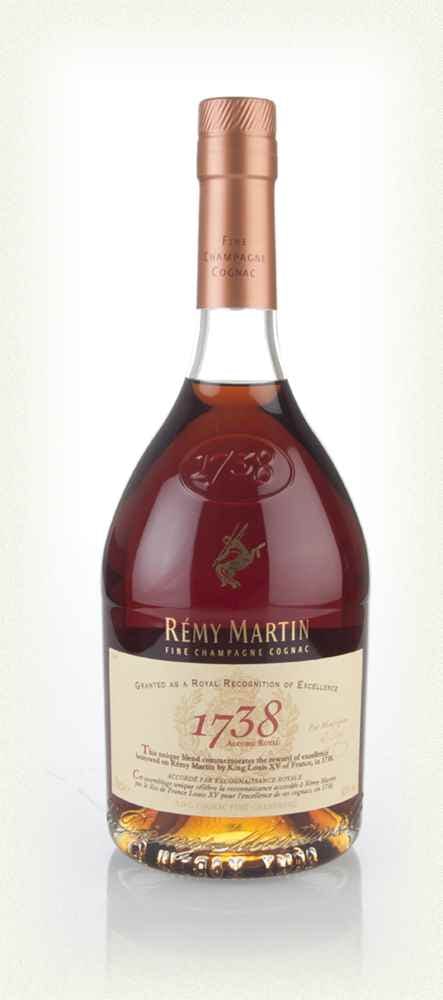 A Cognac that celebrates the Louis XV's decision to grant a young Rémy Martin the right to plant new vines on his land (banned in France at the time) with the Accord Royal in 1738. It's said that the Cognac was enjoyed at the King's court at the time, with Rémy having planted his first vineyard in 1724. This unique blend has been made with majesty very much in mind.
Wine EnthusiastThe label on this light caramel-brown liquid says it's blended "for aromatic intensity." Mission accomplished: The aromas are indeed intense, with sweet, high bursts of burnt caramel and orange peel, opening up to a slightly chocolaty fragrance. On the tongue, this one is a big, solid block of flavor, with lots of caramel from start to finish, adding some coffee and dark chocolate notes at the end. Despite the big-brute flavor, it has a mellow finish.