Sauza Blue Silver Tequila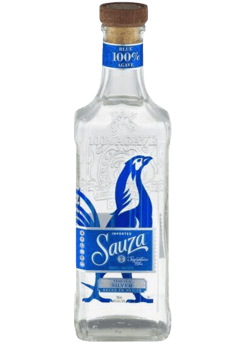 Made from 100% agave with a sweet nose of herbal agave, vanilla, almond and a slight hint of tart oranges. The palate is full of roasted agave with pepper notes that are well balanced by a thin layer of caramel.
Wine EnthusiastThis opens with aromas of bright mint and fresh basil. The palate has similar mint and menthol notes, along with jalapeño and a flash of petrol on the midpalate. It finishes with a scorpion sting of alcohol heat.