St Germain Elderflower Liqueur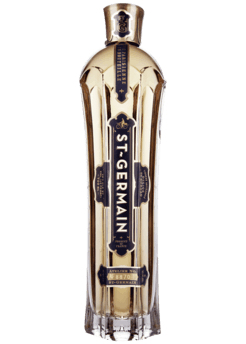 The secret to this sweet treat is elderflower blossoms hand picked in the foothills of the Alps. Try as an after dinner drink or added to some bubbly for a festive cocktail.
Wine EnthusiastThe seductive bouquet offers wonderfully floral, fruity, guava- and melon-like fragrances of elderflower, becoming richly pear- and quince-like following aeration time. The palate entry is soft and firm; the midpalate is integrated, harmonious and exquisitely balanced between alcohol level, sweetness, acidity and floral impact. A perfect liqueur. - P.P.