W.L. Weller Kentucky Straight Bourbon Whiskey 12 year old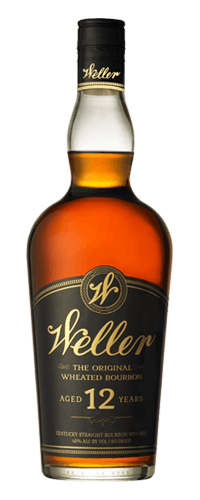 As part of the wheated bourbon family, this twelve year old W.L. Weller is aged far longer than most wheated bourbons. This offering is a smooth, easy-going and balanced offering with a beautiful deep bronze color.
Wine EnthusiastDeep bronze hue. Mature aromas of lanolin, almond oil and creamed corn greet the olfactory sense; aeration unleashes full-throttle scents of toasty oak and vanilla extract: a top-notch Bourbon bouquet. Palate entry is dry, complex and toasty; midpalate offers sweet, grainy tastes of Wheat Thins, oil and sap. Aftertaste is oaky, sweet and intensely grainy. Another Weller triumph. Best Buy.