Boyd & Blair Potato Vodka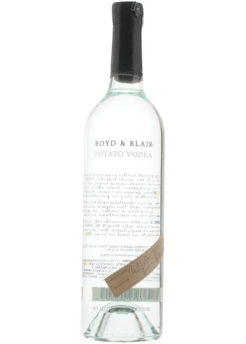 Expertly handcrafted in small batches from locally-grown Pennsylvania potatoes. Has an incredibly smooth flavorful taste and it's exceptional quality is perfect for mixing. Great straight with ice or in a cocktail.
Wine EnthusiastThis potato-based vodka from a small-scale Pennsylvania producer provides a versatile canvas for a wide array of drinks. With its lightly fruity aromas and flavors and a clean finish, it's also lovely neat.