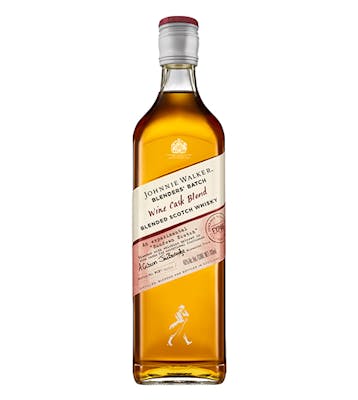 SKU: 88076181595
Johnnie Walker Blender's Batch Wine Cask Blend
---
---
Introducing Johnnie Walker Blenders' Batch Wine Cask Blend; the perfect example of a journey into flavor discovery.
It began with an experiment set in motion over ten years ago which involved maturing Johnnie Walker whisky in casks that had previously held wine. Many were tried and tested, but it was the former wine casks where blender Aimée Gibson uncovered a palette of incredible new flavors through some experiments of her own. These all eventually became part of the final blend. The result is an exceptionally fruity Scotch, full of lively fresh berry and sweet toffee flavors.
Bright topaz in the glass, this 12-year-old blend of over 40 whiskies has a pleasant fresh apple and vanilla scent. Polished, versatile and flavorful, look for creamy caramel and vanilla accented by dried orange peel and honeysuckle.