New Products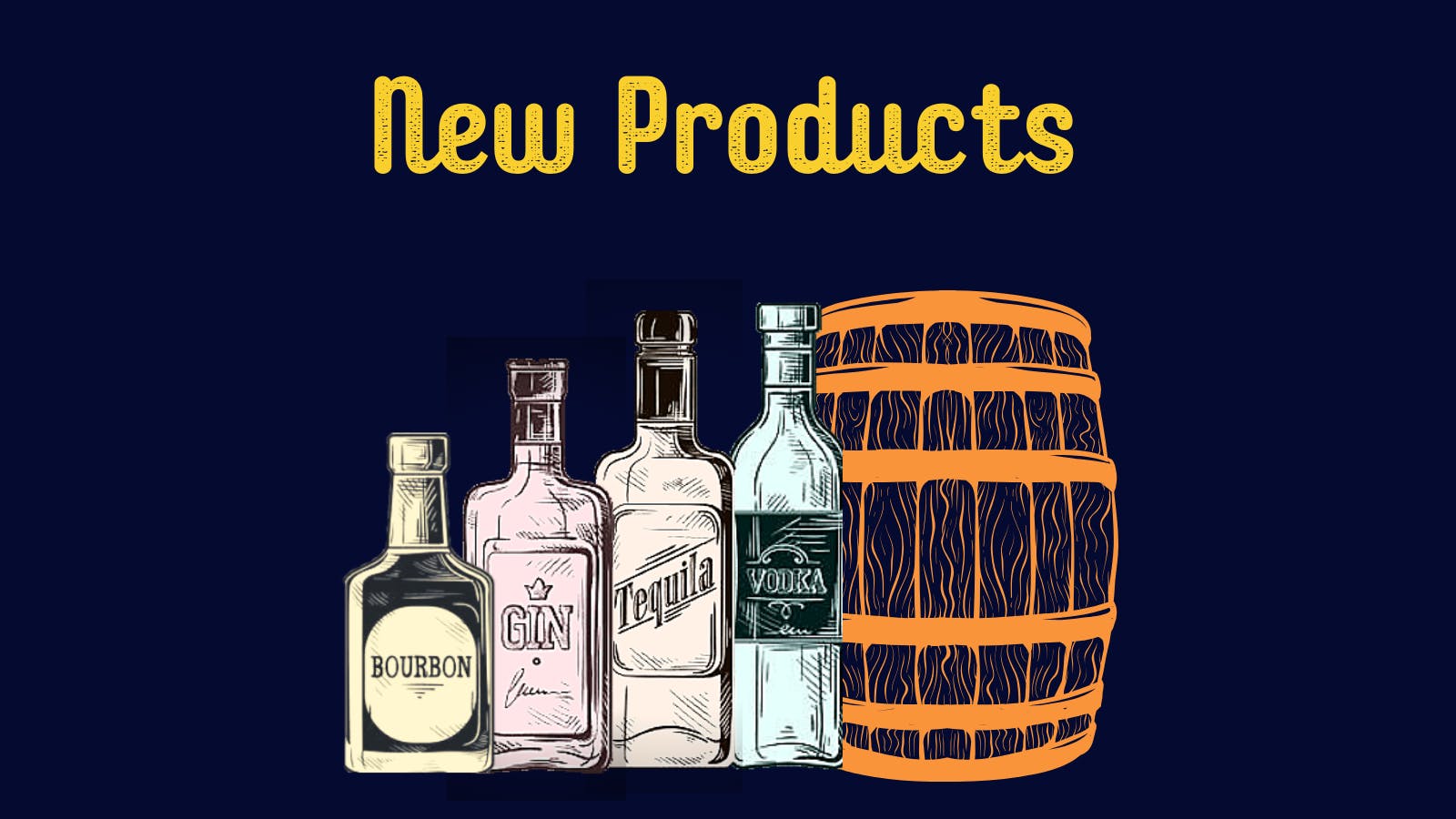 Check out our newest items in stock!


1792 Full Proof

Bourbon insiders have long acknowledged that full proof bourbon has a distinguished and rich flavor. This bourbon underwent a distinct filtering process,forgoing the typical chill filtration and passing only through a plate and frame filter. This allowed the bourbon to maintain a robust proof for bottling, as well as a full, rich and bold flavor. Bottled at its original 125 barrel entry proof, just as it was years ago when the barrels were first filled, 1792 Full Proof Bourbon is exceptionally distinct.




















Basil Hayden 10 Year

Beam brings back an age stated version of Basil Hayden's to the market with Basil Hayden's 10 Year. Like the standard version, Basil Hayden's 10 Year is created using Jim Beam's high-rye mashbill that is found in Old Grand-Dad and Old Grand-Dad 114. This bottling will be a limited release that will return in limited quantities each holiday season. It is Basil Hayden's oldest release to date.
























Blackened Whiskey



In a collaborative effort between Master Distiller Dave Pickerell and legendary heavy metal rock band Metallica, Blackened is a marriage of the finest bourbons & ryes, hand selected by Dave himself. Each of the whiskeys offer unique flavor that play a key role in the final spirit. Predominantly bourbon, the sweetness of Blackened is paired perfectly with the savory spice offered by the rye.


























Dewar's 8 Year Caribbean Cask




Dewar's 8 Year Old Caribbean Smooth Rum Cask Finish Blended Scotch Whisky is an exciting new blend and the first in an innovative cask series from the iconic whisky maker. Crafted from 8-year-old blended Scotch whisky – double-aged and finished in casks that previously held Caribbean rum for a pleasantly unexpected Caribbean smooth and tropical flavor – Dewar's Caribbean Smooth is an invigorating new blend bringing together two seemingly different worlds: Scotland and the Caribbean.
























Hayman's London Dry Gin



Steeping the long-standing family recipe of just ten botanicals in English wheat spirit for a full day before distillation creates a fresh, bright and classically balanced gin with crisp citrus, subtle notes of exotic spice and the remarkable depth and complexity traditionally associated with the London Dry style.






















Jack Daniels Tennessee Apple

Jack Daniel's Tennessee Apple has the unique character of Jack Daniel's Tennessee Whiskey coupled with crisp green apple for a fresh and rewarding taste. It's bold, refreshing, and exceptionally smooth.
















Old Medley Bourbon Whiskey

After Prohibition ended in 1933, 5th Generation bourbon distiller Thomas Aquinas Medley, began production of a new brand of bourbon… a brand he called Old Medley. Though Thomas Aquinas Medley died in 1940, the brand he created - Old Medley - survived for several decades before ceasing distribution a few decades ago.










BSB - Brown Sugar Bourbon

"BSB tastes both sweet and indulgent, featuring strong notes of cinnamon and brown sugar that create a classic whiskey warmth.
Experience why BSB was named the 'World's Best Flavored Whisky' 2 years in a row by Whisky Magazine's World Whiskies Awards 2018 & 2019

."




















PB&W Peanut Butter Whiskey


"Deliberately crafted from our own nostalgia, we've blended premium whiskey with three different peanut flavors to ensure a whiskey-forward taste with the creamiest of peanut flavor. It's the ultimate blend of two beloved American icons. Enjoy it neat, or blend into a delicious cocktail. We brought the whiskey, you bring the jam."




















Skrewball Peanut Butter Whiskey



"On one side, you have good ol' whiskey - a bold, loud, and strong partner-in-crime who exudes confidence. On the other, we have peanut butter - a rich, smooth, and irresistible spread that's as dependable as they come for all your late night cravings. Little did you know, these two blend together quite phenomenally. In fact, they go together so well, they make PB&J jealous

."
---
Back to Our Blog