New Products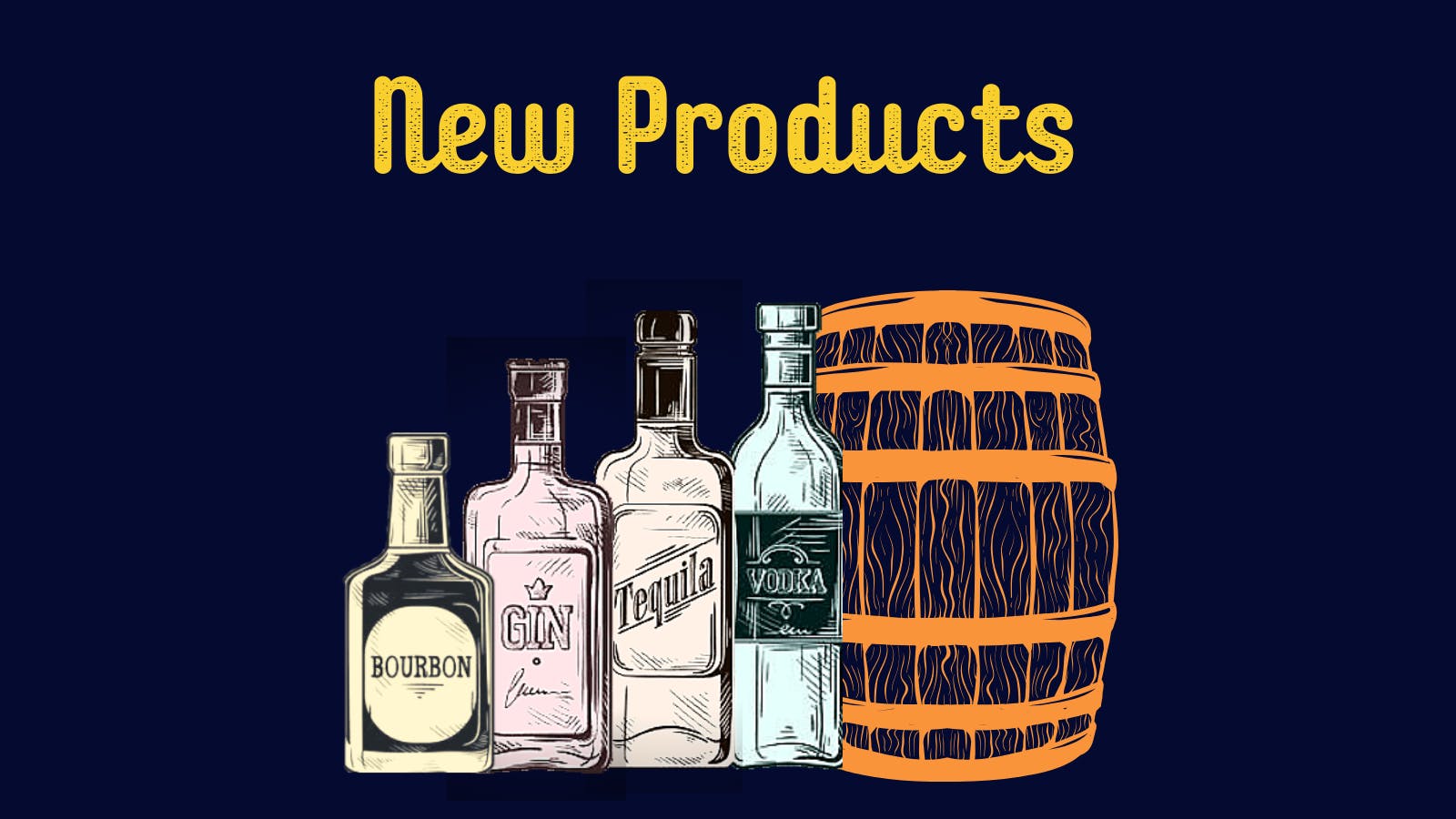 Check out our newest items in stock!


1792 Full Proof

Bourbon insiders have long acknowledged that full proof bourbon has a distinguished and rich flavor. This bourbon underwent a distinct filtering process,forgoing the typical chill filtration and passing only through a plate and frame filter. This allowed the bourbon to maintain a robust proof for bottling, as well as a full, rich and bold flavor. Bottled at its original 125 barrel entry proof, just as it was years ago when the barrels were first filled, 1792 Full Proof Bourbon is exceptionally distinct.










Captain Morgan Orange Vanilla Twist



There is more fun to be had this summer with Limited Edition Captain Morgan Orange Vanilla Twist! This delicious liquid tastes like summer in a glass with the sweet and fruity combination of orange and vanilla. Enjoy with ginger ale, cola or in an orange slushie for some YUM!






























Ciroc Summer Watermelon

Introducing Ciroc Summer Watermelon, a refreshing watermelon flavored vodka that is perfect for the Summer. Limited-time only – get it before it's gone! Ciroc Summer Watermelon is a rich tasting spirit made with vodka five times distilled from fine French grapes, finished in a tailor-made copper pot still in Southern France. The vodka is masterfully infused with a distinctive blend of Summer Watermelons and other natural flavors, resulting in a taste experience that is lusciously different and elegantly smooth.


Dewar's 8 Year Caribbean Cask




Dewar's 8 Year Old Caribbean Smooth Rum Cask Finish Blended Scotch Whisky is an exciting new blend and the first in an innovative cask series from the iconic whisky maker. Crafted from 8-year-old blended Scotch whisky – double-aged and finished in casks that previously held Caribbean rum for a pleasantly unexpected Caribbean smooth and tropical flavor – Dewar's Caribbean Smooth is an invigorating new blend bringing together two seemingly different worlds: Scotland and the Caribbean.






















Elijah Craig Rye

Featuring a mashbill that balances the spiciness of rye grains with the sweetness of corn, this Straight Rye celebrates Elijah Craig's bold and innovative spirit. This special combination of grains, combined with a steadfast attention to detail throughout the aging and selection process, give Elijah Craig Rye the perfect balance of flavor and smoothness.




























Larceny Barrel Proof


Larceny Barrel Proof offers a new opportunity to experience the acclaimed wheated Bourbon mashbill in its purest form: non-chill filtered and bottled at full barrel proof. Released three times per year in January, May, and September, each offering is a bold yet balanced special Small Batch Bourbon rich with depth and distinction.






















Malibu Strawberry

Taste the berry best of summer with the latest addition to the Malibu flavor family, Malibu Strawberry! Bursting with sweet and smooth strawberry flavor, add a splash of soda for a refreshing sip of sunshine or blend Malibu Strawberry with ice for the ultimate Strawberry Frozen Daiquiri.
















Ole Smoky Peanut Butter Whiskey

You'd be hard pressed to find a treat as tasty as a peanut butter cookie. But Ole Smoky came close when we took the sweet, creamy flavor of peanut butter and blended it perfectly with their noted smooth whiskey. It's a delicious sipper with a kick.
























Old Medley Bourbon Whiskey

After Prohibition ended in 1933, 5th Generation bourbon distiller Thomas Aquinas Medley, began production of a new brand of bourbon… a brand he called Old Medley. Though Thomas Aquinas Medley died in 1940, the brand he created - Old Medley - survived for several decades before ceasing distribution a few decades ago.












Sheep Dog Peanut Butter Whiskey

Sheep Dog Peanut Butter Whiskey is produced by Sazerac Company in Louisville, Kentucky. This whiskey has natural flavors and caramel color with notes of peanut butter, vanilla, and caramel corn with whiskey undertones. Additional time in the glass delivers out butterscotch notes.
---
Back to Our Blog